The toji, or master brewer, is a central figure in any sake brewery. Their decisions directly influence the final flavor of the brew and are essential in directing brewery staff (kurabito), dealing with any sake-related crises and overseeing the entire brewing process.
While sake brewing was once a male-dominated world, these ladies are part of a new wave of brewers in Fukushima breaking down barriers and proving that a woman's place is in the brewery, whether leading or assisting their breweries with their toji qualifications, passion and hard-earned skill.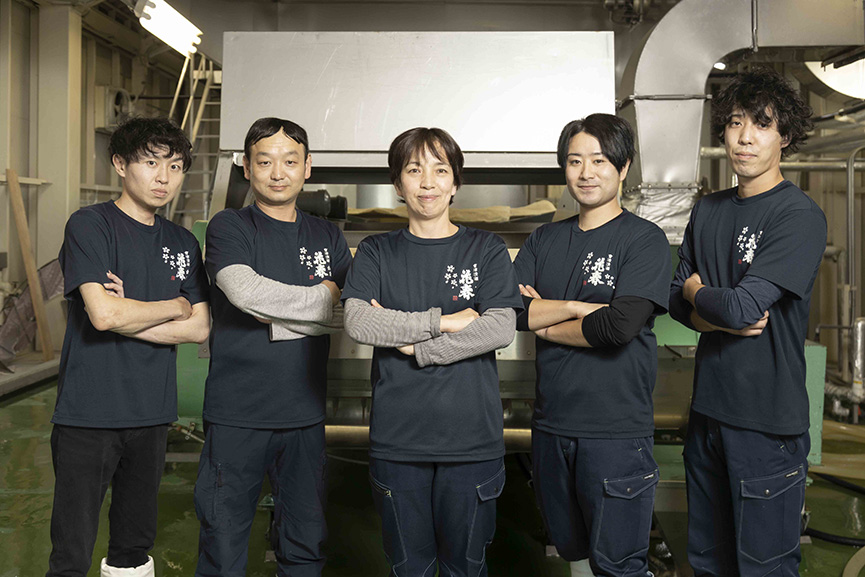 Watching Kashiwagi, head brewer of the Hanaharu Brewery in Aizu Wakamatsu, is a masterclass in what it takes to be a toji. As she led her team in washing the rice destined to become a refined ginjo sake, her focus was laser sharp, adjusting times down to the second and double checking weights.
Kashiwagi is personable but she has a core of steel, part of the determination that led her to be in charge of one of Aizu's largest breweries.
Her journey into sake started as a new graduate working in Hanaharu's chemical analysis department. Part of her job was picking up samples of moromi (fermented mash) from the brewery. "I thought the brewery staff were all really enjoying their work and seemed filled with purpose. I soon asked if I could be transferred to brewing work." The answer was a resounding no.
It took 10 years for her to finally be allowed to officially work in the kura (brewery). However, a friendly toji and brewery staff encouraged and shared their knowledge during her daily visits, so her passion only increased.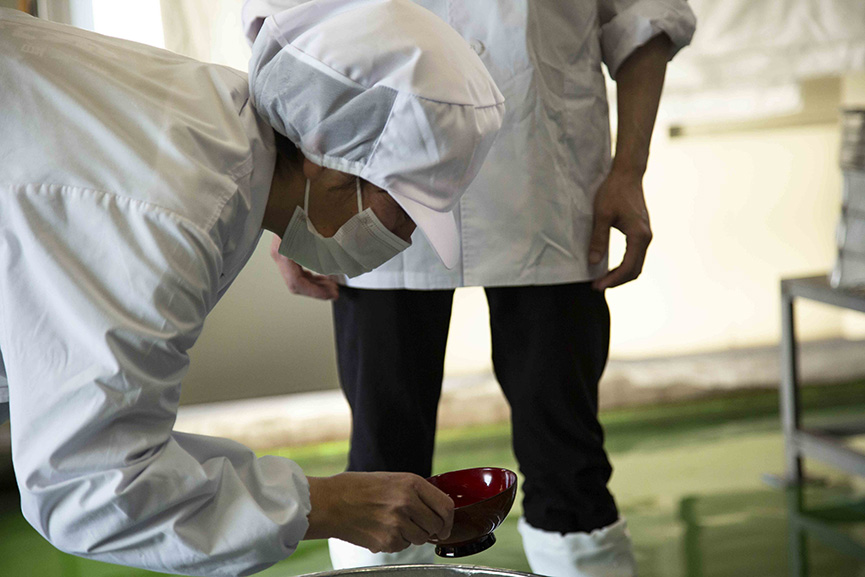 In 2000, Kashiwagi was finally able to join the full-time sake-making team and was encouraged by a new CEO to learn more at the Seishu Academy, Fukushima's program to nurture future toji. This was a major turning point, "because it challenged me to think about what I accepted as 'normal,' by seeing what other breweries were doing and tasting all sorts of sake." Her tasting abilities are undisputed, as she remains the only graduate of the academy to have gotten 100% on the blind tasting test.
As head brewer, Kashiwagi is looking to the future, and to give back all the support she received on her journey. "I want to share the joy of making sake with the next generation," she says. "I think this is a great (if physically demanding) job for women, as it requires strong nurturing skills… it's very much like raising children!"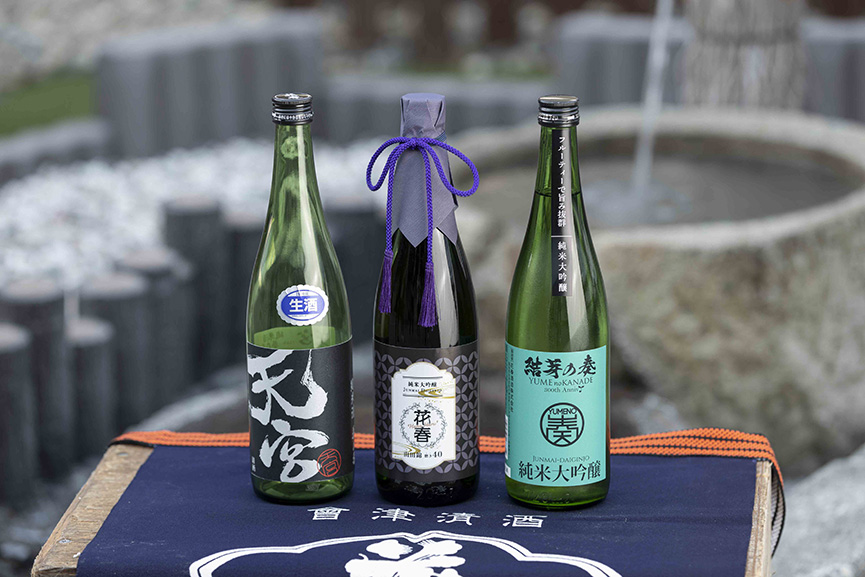 Some of her new brews (such as Tenmiya, shown on the left) reflect her desire to create sake that becomes a beloved regular treat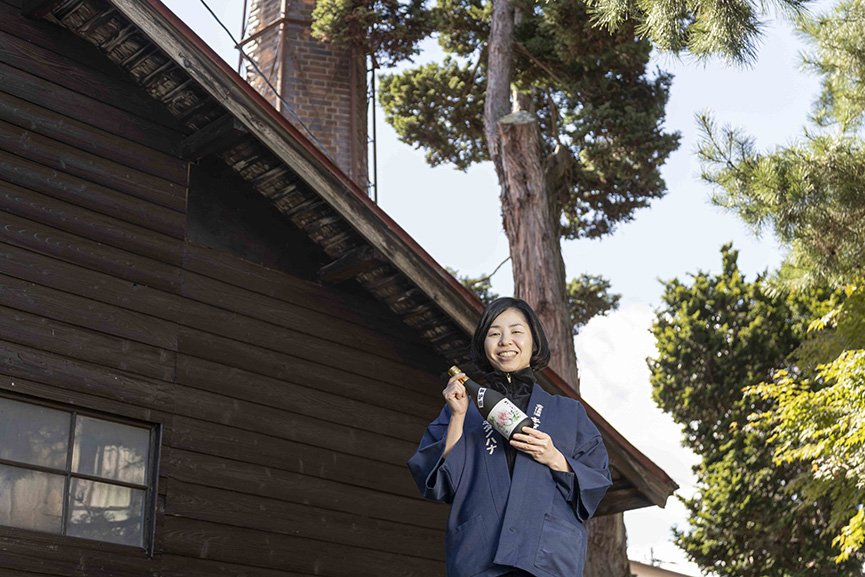 Located in Kitakata, an area known for its ramen, the Kitanohana brewery is tucked away in a quiet lane. Award certificates line the walls of the pretty shop, attesting to the long-standing success of the Hoshi family's sake. Rie Hoshi and her younger sister are now taking up the mantle.
Hoshi says that she originally had no plans of working in her family's business and joined a printing company in Tokyo instead. "Whenever my dad went to Tokyo for sake-related events, I would help him out in exchange for dinner," she laughs. "But I found I wasn't able to answer customer's questions about our sake, which was embarrassing. I decided to study the subject in order to actually be helpful!"
In 2010 she enrolled in a special brewing course at the Tokyo University of Agriculture, much to her father's surprise. What began as a slight interest developed into a deep passion over the two years of the course, as she got to meet young sons and daughters of sake breweries, all committed to ensuring their family tradition thrives.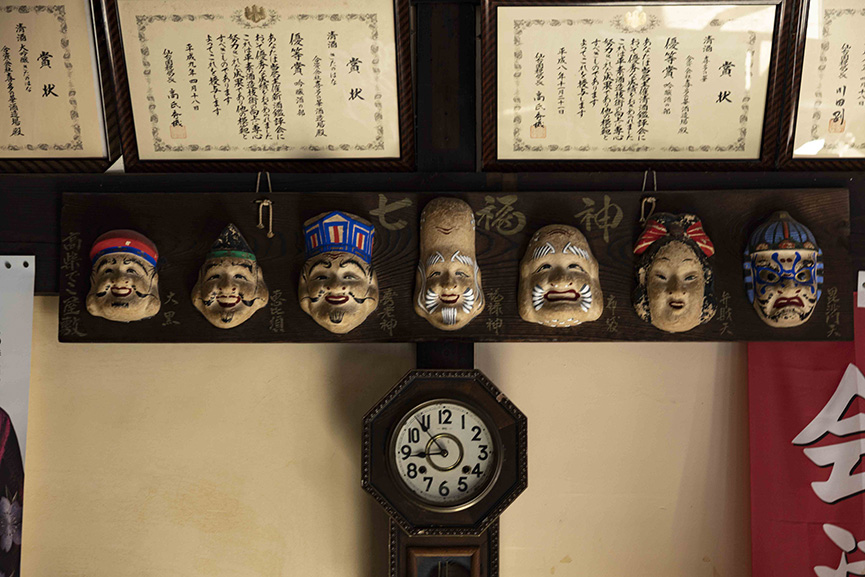 She returned to Kitanohana in 2013, and started training with her father, the kuramoto toji (owner-brewer). She needed to learn how to create the flavor of their brews, specifically their trademark dry sake. She also joined the Seishu Academy, which gave her a place to connect with her peers and ask questions.
In addition, her father also assigned her one tank to make her own brew. Hoshi says she barely remembers her first sake. "It was overwhelming; I was so busy learning how to make sake and run the business. I made it according to the academy manual and just prayed it would turn out ok!" Now in its eighth year, her Kitanohana Junmai Ginjo with its colorful label routinely sells out.
"When deciding to take on your family business, you need to really think about it, and choose the path you think you won't regret. Then get on with it. It is totally possible for women to thrive in brewing, although you might need to make a few adjustments, as the size and weight of things is based on men." Hoshi says that this adaptability is a trait she wishes to continue to aim for, to be like bamboo―strong but flexible.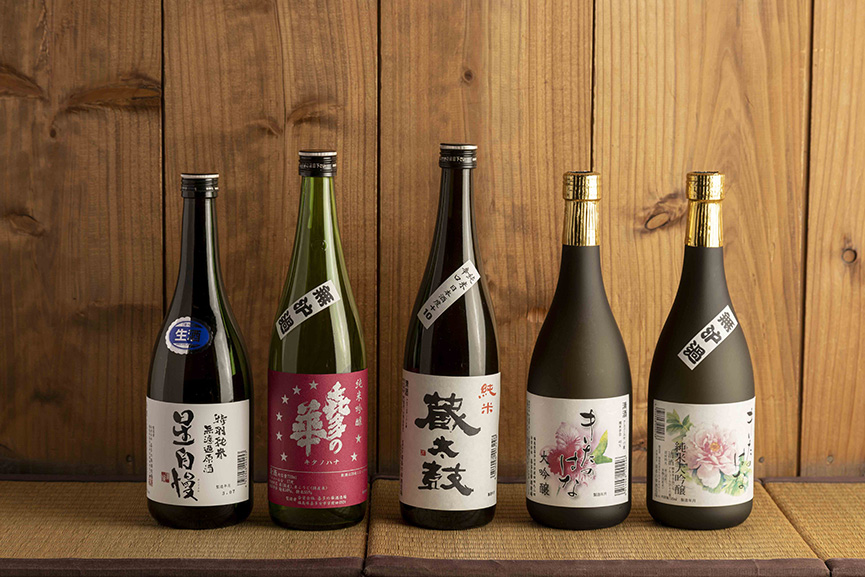 The young toji's ideal sake has a clean finish, with a flavor that fades gently. Both sake beginners and experts are likely to enjoy the elegant, florid notes of Kitanohana Junmai Daiginjo (on the right).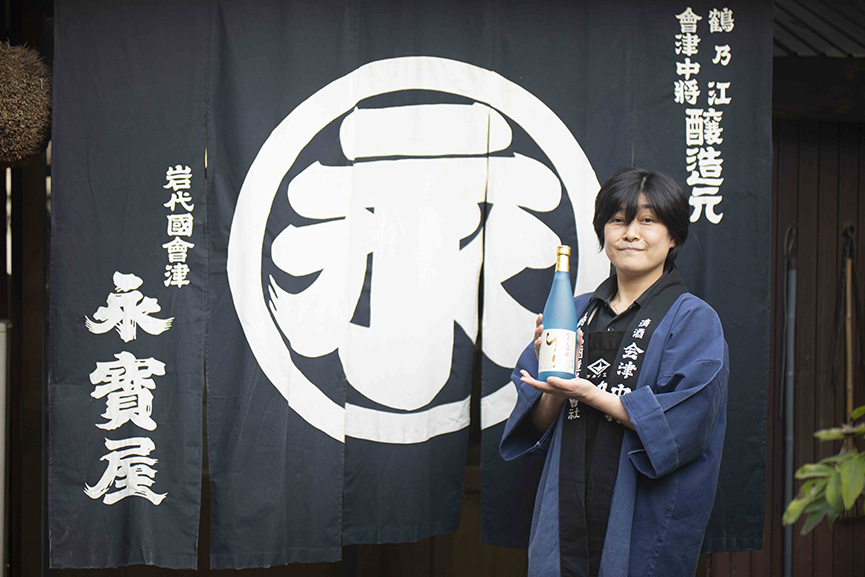 The Tsurunoe Brewery is nestled in the retro Nanokamachi area of Aizu Wakamatsu. Just beyond the blue noren curtains the brewery extends far into the back, Hayashi was busy checking rice that will be transformed into a refined ginjo sake.
After graduating from Tokyo University of Agriculture, she started helping out at her family brewery during the busy winter periods, often spending most of the cold season in Aizu. Originally her brother planned to take over the brewery, however when circumstances changed in 2006, she and her husband decided to move back to her hometown.
Despite learning about sake making at university and through the Seishu Academy, when she was told to make her first sake, she found the support of the toji and her mother (who also works in the brewery) essential. "They were so kind to me. I must have been such a pain, with a head full of book learning and no actual practical experience," she grins.
When she told buyers that she was planning to join the family business, she got requests for a sake "made by women, for women." She settled on creating something new and different from the brewery's traditional flavor, brewing a refined daiginjo they called Yuri, sold in striking light blue bottles.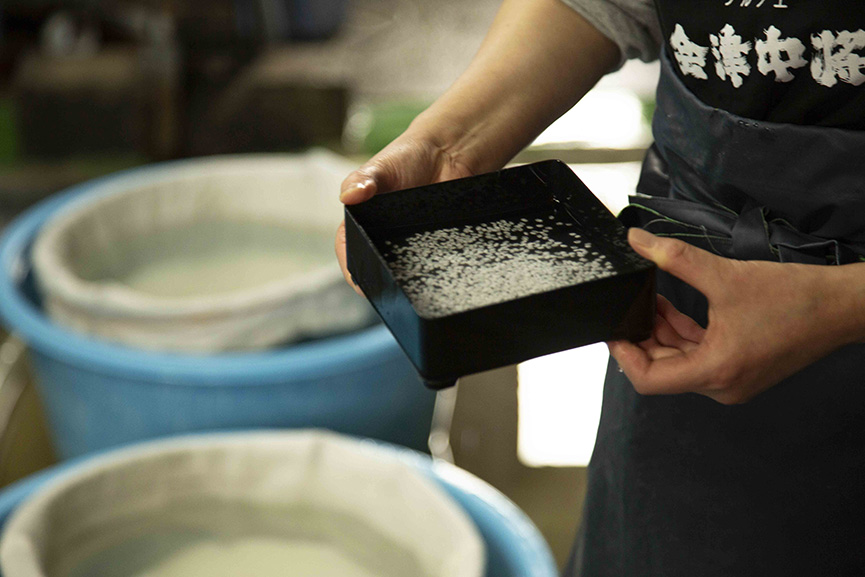 While Hayashi has the toji qualification, she made the decision to not be the master brewer. "When you have a kuramoto toji (owner-brewer) in charge, we think it dampens the passion of the brewery staff, many of whom aim to become toji themselves. I aim to keep the atmosphere in the brewery positive. As the saying goes: happy kura, great sake!"
Although she originally disliked the attention she received as a young female brewer, Hayashi is philosophical. "Becoming a PR magnet can be positive, as it introduces our sake to a wider audience. I also find that casual or first-time sake drinkers find me easier to talk to," she notes. "I just want to continue enjoying my time in the brewery, learning from our beloved toji and making sake that people love to drink."
Longtime sake drinkers will appreciate the homey flavor of Tsurunoe's most famous variety, Aizu Chujo, while Hayashi's namesake Yuri has a more feminine slant, dry but delicately fruity.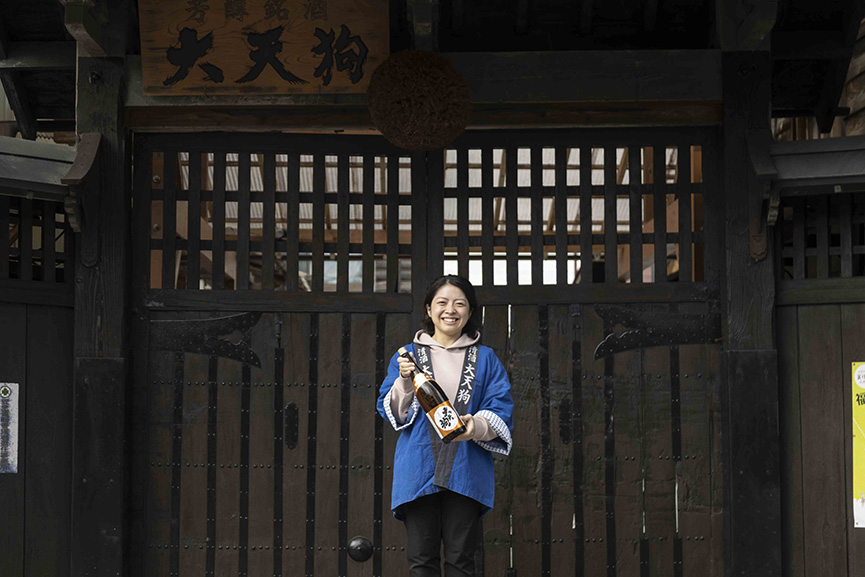 Daitengu is the epitome of "local." One of the smallest breweries in Fukushima, almost 90% of their handmade, small batch sake is consumed within the prefecture, with just a precious few bottles being sold around the rest of Japan and internationally.
The Daitengu Brewery plays an important role in the local culture of the city of Motomiya. Not only is their sake presented to the god of nearby Adatara Shrine but is also an essential ingredient to the energy of the yearly festival. "The thought of losing that tradition and our connection to the community made me want to ensure that Daitengu's sake would continue," says Kobari. "I'm a bit old-fashioned, and just love the atmosphere we help create. I don't want that energy to end."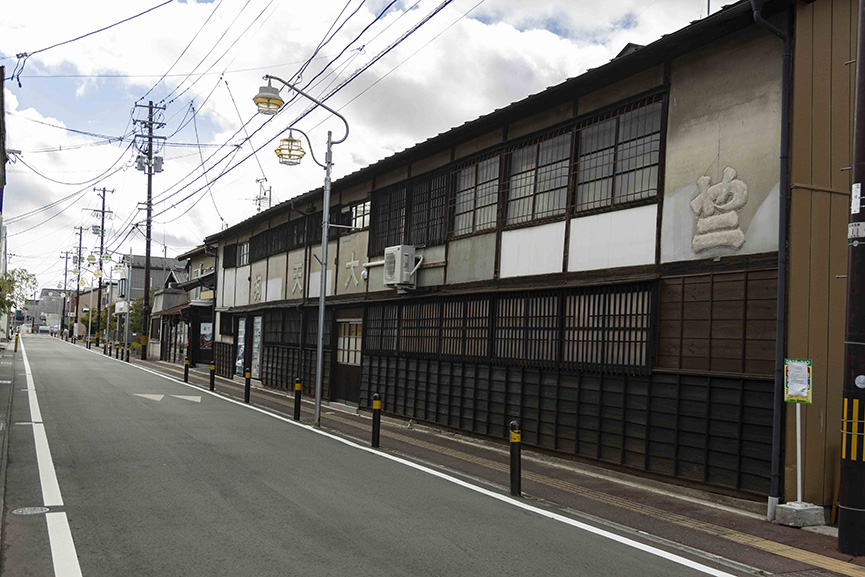 Kobari didn't originally set out to become a brewer, but after getting married decided to help out with the family business. "I am the eldest of three sisters, so I thought I could at least help out my parents. Since I had no idea what I was doing, I decided to join the Seishu Academy."
She says being able to learn from other breweries was eye-opening. "Before, I used to drink sake without really thinking about it, as despite coming from a brewing family I was never really involved. When tasting sake from all around Fukushima, the most surprising thing for me was the sheer diversity of flavors."
At Daitengu, she learned directly from her father how to make sake their way. As she prepared to take on the responsibility of brewing, Kobari was practical. "I had to start from what I could realistically do. You can't use skills you don't have yet, so I just focused on making small improvements each time. The same goes for tools, we do the best we can with what we have."
While she is passionate about maintaining the flavors local residents love, she also wanted to create something for the younger generation: a lighter, slightly sweet sake with a touch of acidity. The result is Usake, brewed in small batches to suit the four seasons, with adorable seasonal rabbit-themed labels to match. Unsurprisingly, it has been a hit among female sake fans.
Kobari says her favorite parts of the job are the shibori (pressing) and moromi (fermenting) stages of the process. "I just love the scent and seeing how the mixture changes and develops every day."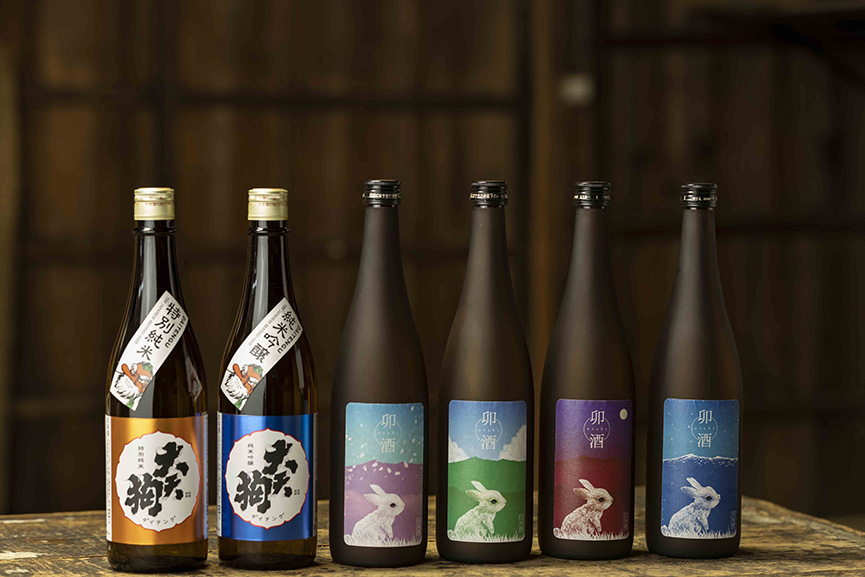 Long term Daitengu fans tend to prefer their more solid, old-fashioned brews, while new sake drinkers enjoy her seasonal Usake.
Toshiko Yamaguchi,
Toji at Sasanokawa Brewery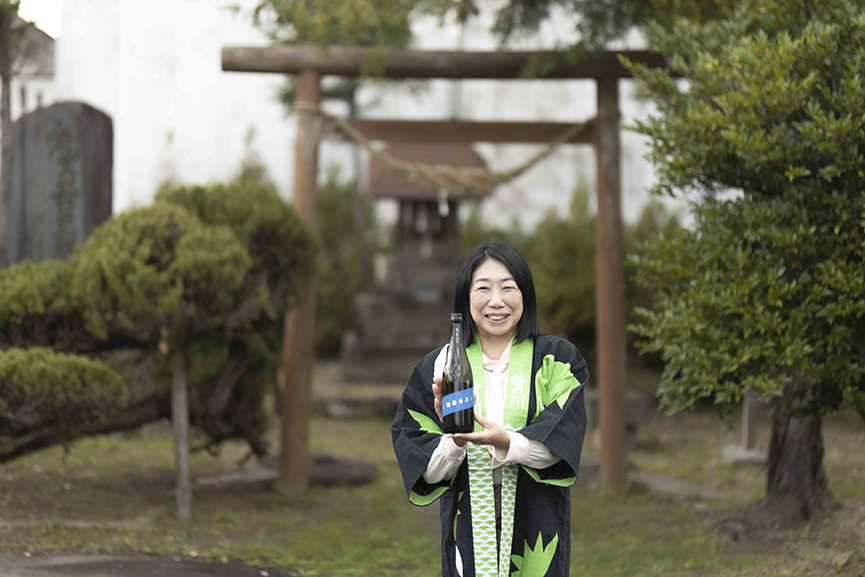 "At first, I didn't even like sake!" giggles the cheerful Yamaguchi, who came to be part of the brewing world after she married her husband, Sasanokawa's CEO. Although she graduated from the Seishu Academy, it wasn't until her tenth year at the brewery that the toji at the time, spurred on by her husband (who wanted to market a woman-made sake) suggested she try making her own.
With the strong support of the toji, she brewed one tank of Touka, her signature sake with a floral, almost peach-like aroma. "I decided to use a pink label with shiny print. When I brought it around to the sake shops, they were all surprised by how glitzy it was!" she guffaws, showing off the current elegant (but still pink) label.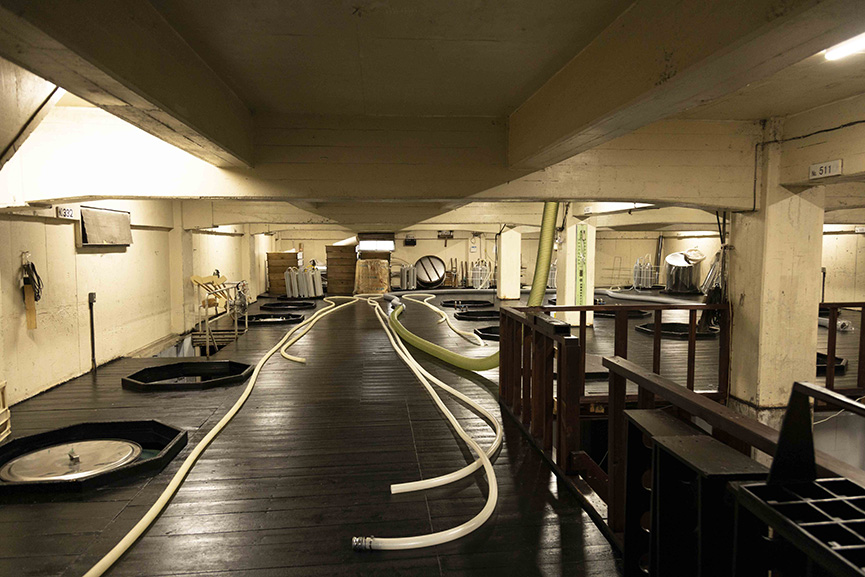 However, it was not all fun and games. In 2016, a series of events led her to being the only person with toji qualifications on site. The CEO asked her to take on the job. "I told him there was no way I could do that. But the brewery staff believed in me, and Prof. Suzuki of the Seishu Academy agreed to help, so I took it on."
Thrown into the deep end, she spent her days trying to answer questions about the millions of details that go into sake making, and sleepless nights creating plans. "The first year I was constantly on the phone with Prof. Suzuki," she reminisces. During her third year toji Masatoshi Sasaki joined as an advisor, and things started to improve. "He showed me the backend of the process, taught me about timing, along with all the tips and tricks. I finally saw how everything was connected."
Yamaguchi makes it clear that being a toji is a demanding job, but is still positive. "I learned how to think about a product lineup, and what makes Sasanokawa's trademark style and flavors what they are." Clearly her hard work has paid off, as their sake has consistently won gold medals at both national and international competitions.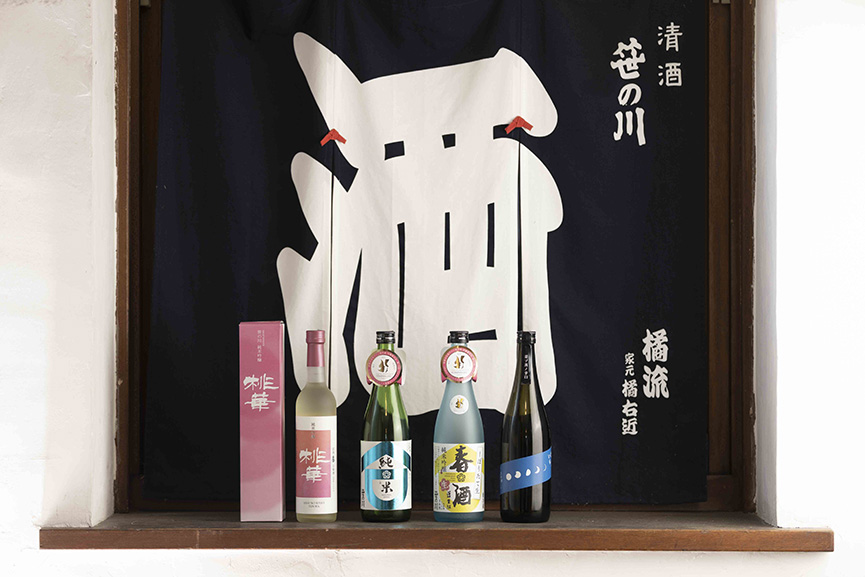 Sasanokawa sake tends to have a clean, fresh taste. Ichi (on the right) is the driest sake in Fukushima, Touka (left) was Yamaguchi's first brew.
Find out more about what makes Fukushima such an energy-filled sake brewing region here!