Rice, Water, Commitment, and Skill: Fukushima Brewers' Twist on Tradition
Brewing sake is a labor-intensive process, and while some parts of brewing can be automated or simplified, there is no substitute for the human touch. These four Fukushima breweries take the already complex process to the next level, each adding a special twist to make their sake truly unique. Here is proof that sake is very reasonably priced for the amount of work and love that goes into each bottle!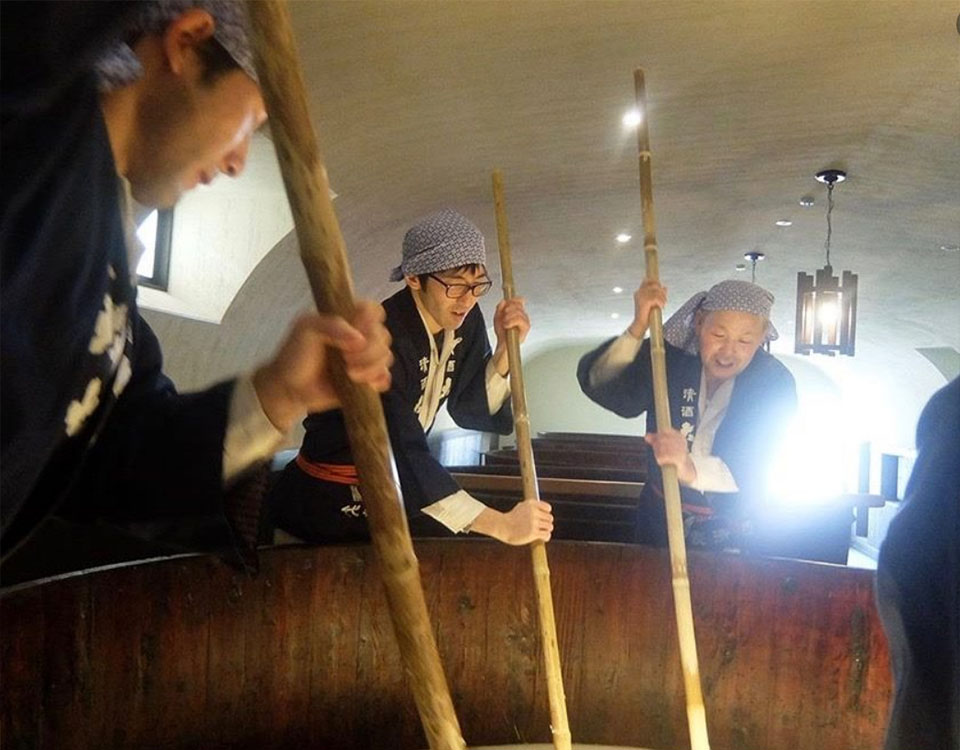 Daishichi: Masters of Kimoto
Since 1752, the Daishichi Sake Brewery has continued their tradition of brewing using the kimoto method. This requires first putting a certain volume of moto-koji starter, steamed rice and brewing water into tubs, which brewers then mix using poles over the course of several days. This allows lactic acid to naturally build up, making an ideal environment for sake yeast to thrive. Since this process is tiring and time consuming, most breweries add a lactic acid preparation to their brews to skip this stage.
However, the more difficult and hands-on style of brewing is worth the effort, as the kimoto method results in sake with a rich, mellow flavor, thanks to the natural lactic acid. While most sake is best when it is fresh, Daishichi's brews are more like wine, improving and developing over time. This is backed up by accolades from the wine magazine "La Revue du Vin de France," who selected the brewery's Horeki Daishichi as one of their top 10 alcoholic drinks in the world in 2018.
Tenth generation owner, Hideharu Ohta and toji Takanobu Sato preserve the traditions of the historic brewery, for instance, by reviving the use of wooden vats for preparing the mash and casting iron cauldrons to steam the rice. But they also introduced innovative concepts, such as their unique "superflat" rice polishing technique and anoxic bottling system.
Ohara: A Classical Twist
The brewery dates back to 1717, and is housed in a number of elegant, white-washed wooden buildings that fit in nicely with the many retro homes and storehouses lining the streets of Kitakata. It is currently run by the tenth generation owner Kousuke Ohara, who married into the family and took over the business with no previous brewing experience. Ohara has a creative streak that comes out in his brews.
With Sake names like Maestro, Symphony, Orchestra and Concerto, you can instantly tell that the Ohara Brewery takes inspiration from classical music. These sake are special: for over 30 years, the Ohara family has been serenading the fermenting rice with two hours a day of Mozart's symphonies and piano concertos.
Why Mozart? Apparently, after experimenting with other types of music, such as jazz, and even different classical composers like Beethoven and Bach, they found that Mozart's tones gave their sake the richest fragrance and mildest palate. The sound waves are thought to affect the strength of the yeast, supporting a healthy fermentation process. Each tank of sake is provided with its own Bose speaker, and they select specific pieces to create different flavor profiles in their Classic sake lineup.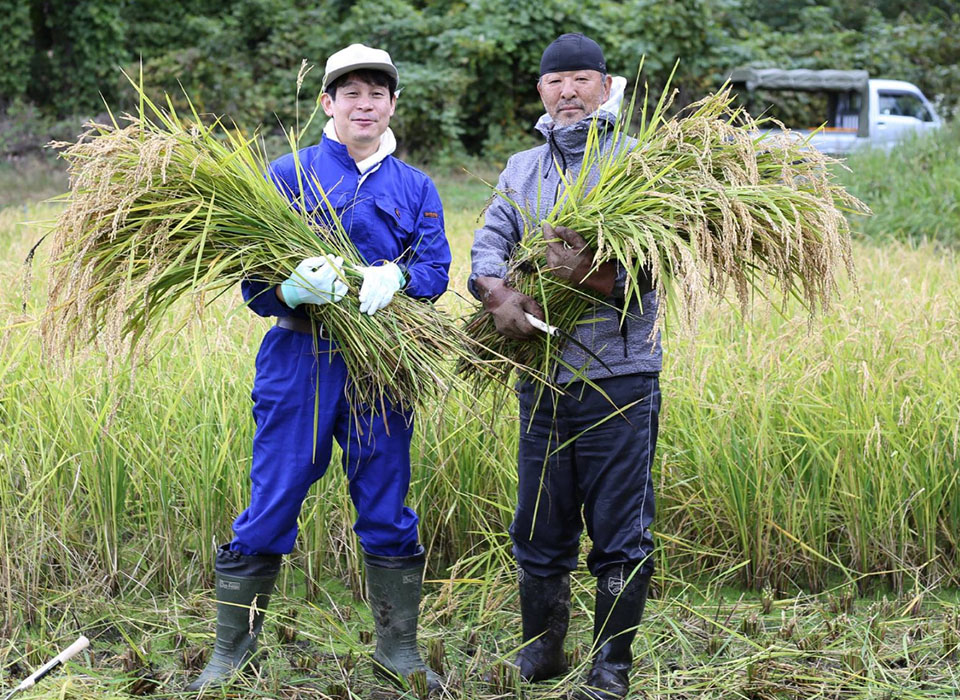 Tatsuizumi: Miracle Rice
Beyond the brewing process itself, the selection of what type of rice to use has a huge effect on the final product.
The Tatsuizumi Brewery was started in 1877, in the prolific sake-producing area around Aizu Wakamatsu. This small, 6-person brewery is best known for having resurrected a variety of rice called Kyo no Hana. This variety was created in the 1920s and thrived in Aizu's growing conditions. After remaining popular until the 1950s, however, Kyo no Hana started to lose out to other rice varieties that were easier to grow, and essentially disappeared for a few decades.
In 1980, Tatsuizumi's owner went looking for some of the precious few remaining seeds, spurred on by the desire to preserve the sake-making traditions of those that came before him by bringing back the rare rice.
However, this is far easier said than done. Growing rice when knowledge about the variety has been lost is difficult. Thanks to the support of several experienced farmers, over the course of 4 years they managed to transform just 200 grams of seeds into enough rice to brew sake, bringing Kyo no Hana back from the brink of extinction. The brewery's junmai ginjo and daiginjo take their name from the rice and have been a highlight of their lineup for over 35 years. Tatsuizumi is the only brewery that still makes sake using this rice.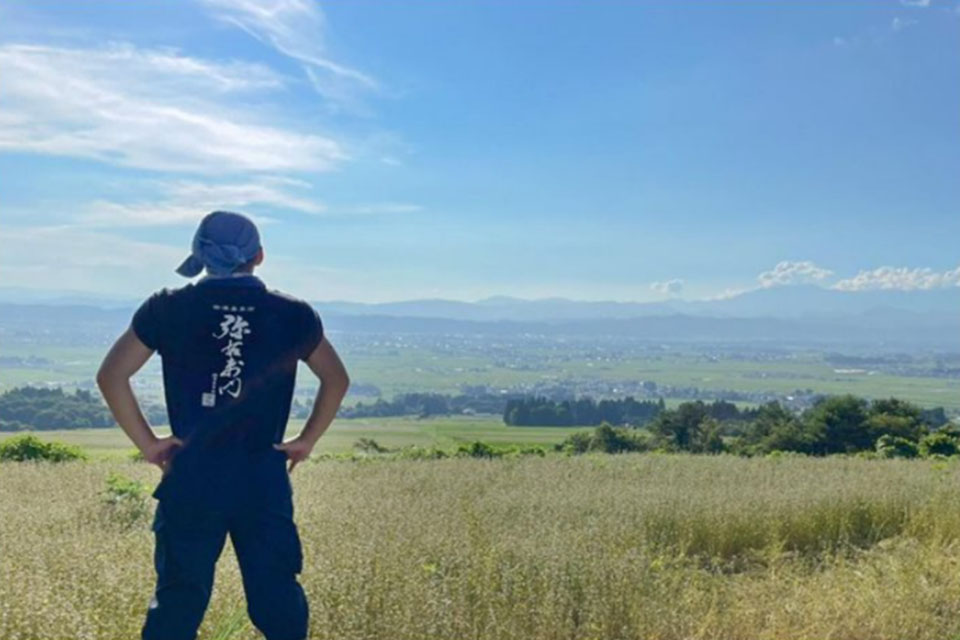 Yamatogawa: Farm to Bottle
In business since 1790, the brewery is currently led by the ninth generation owner Yauemon Sato and his two sons. While their most famous sake is Yauemon, over the years they have produced over 100 different varieties and won multiple awards for their soft, pure rice brews.
They are one of a handful of breweries in Fukushima aiming to create their sake from farm to table, and since 2007 have been using rice grown on their Yamatogawa Farm. They take a sustainable and health-conscious approach to their ingredients, using organic by-products of the brewing process (such as rice bran and sake lees) to make ecological fertilizers for their fields of high-grade Yume no Kaori and Yamada Nishiki rice. This is clearly a winning formula, as they have won gold medals at the important National New Sake Appraisal competition for 8 years in a row (as of 2021).
Yamatogawa is still aiming higher. Their ultimate goal is not only to source their rice and water locally, but their energy as well. While this is still a work in progress, part of the energy they use to run the brewery is provided by renewable solar and micro-hydroelectric power generation. This historic brewery keeps innovating and moving forward, powered by the belief that the way to keep sake relevant in the future is through sustainable practices.
Want to learn more about what makes Fukushima's sake breweries special? Discover more articles here !